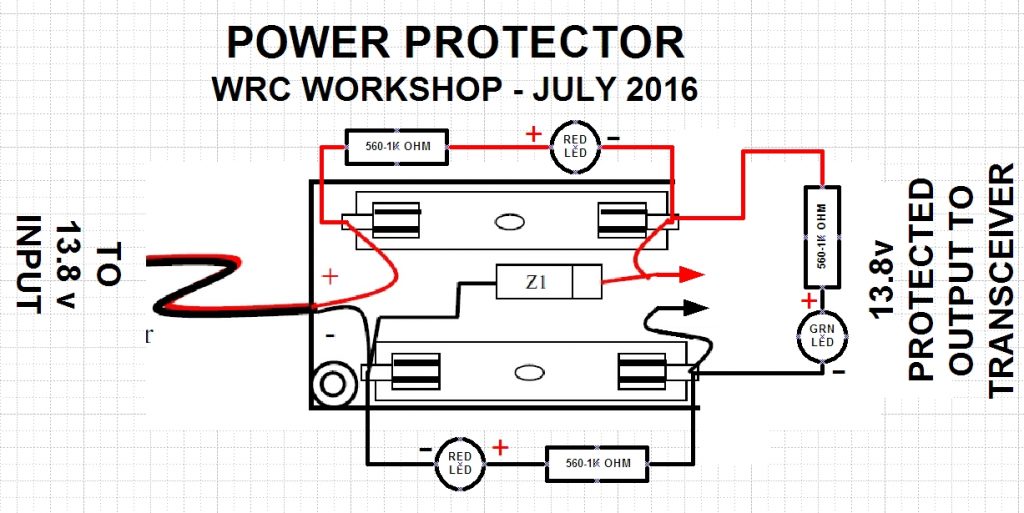 Today we created a circuit that will protect your Ham Radio from any surges, just for about 5-8$ worth of parts.
Lets take a look at the items needed to complete this project.
3x LED's (Red,Green,Yellow)
3x 560.1k OHM Resistors
1x Zener Diode (1.5KE15A)
[ ́Fuseholder
After much deliberation, there was something about this circuit that was limiting my power output. I will be going over this circuit at a later date and find where it was limiting my amperage.